A beautiful guest post from my friend Vanbytheriver. I was told that it was sort of inspired by my 'Inside Out' post, which makes me even happier. I can totally relate to how it feels moving with children. Although I have to say somehow our son made it easy on us back in the days. He must have felt really positively excited about moving to a country on the other side of the world. But of course as a parent you always worry. You worry about how it's going to be, how well everyone will settle and if anybody will feel homesick. A move, no matter if it's to a different country or a different state or "just" to a different town, city or even house, is always unsettling and an adventure. For everyone. It's not only a goodbye but also a chance for a new beginning. So thanks again for this beautiful post! And, hey, I just totally virtually winked at you 😉
In the first 20 years, my husband and I already had 12 addresses across 5 different states. We were professional gypsies, more like migrant workers; the moves always coincided with job changes.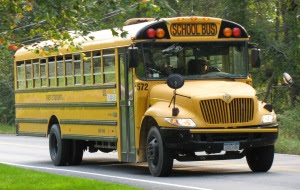 We both came from Pennsylvania families, 300 miles apart, with the same values and ethics about finding roots, settling down, working the same job until retirement. We both had immigrant grandparents, who had settled into the American dream.
So, what happened to us ?
Waiting 10 years to start a family, the relocations were a lot less complex. We were quick to find new jobs, buy and sell homes, etc. And we moved. Often.
It was an adventure we both embraced.
The move in the 1990's was different. Now, we had children. We had spent 4 wonderful years in Maryland, where my daughter started school and my son started to walk. They grew up with friends the same age who were close by, some just a backyard away.
This time, the move was emotional. I had developed a certain attitude about leaving friends behind and was getting pretty good at it. But they were babies, and I cried for them as I watched them hug their young friends good bye.
When we arrived in South Carolina, there was a lot of excitement about new beginnings. By now, my daughter was entering 3rd grade and my son was off to Kindergarten.
We moved in late summer into an ideal housing situation; in a matter of a few weeks, they had found friends and we were settling into a very welcoming community.
Then came the first day of school. She was excited to get on the bus with her new friends. In her early years, we had driven her to private school and she'd fantasized about the school bus. It went well.
A while later, I had to put my son on the Kindergarten bus. This was my baby. He boarded the bus alone. I was nervous.
He must have sensed this, because as I stood nervously with the other moms, he looked out at me through the window, smiled, and winked.
He winked at me.
It was his own special way of telling me that he was going to be alright. Another mom noticed and asked "Did he just wink at you?"
I smiled, fighting back the tears. "Yes, yes he did".