Look at that! Another award nomination! I have not seen this one before but I think it looks and sounds like fun. Thanks so much, Simon, for nominating me. If you don't know Simon's blog "Planet Simon" yet, head over to his blog. He describes himself the following way:
"An engineer, thinker with a vivid imagination that runs away with me. Totally geeky and weird with a weird sense of humor. I've started putting my ideas and imagination into stories and blog posts, hoping that this will take me somewhere boldly I've not been to before. I'm totally into making new friends."
I also tried to find out where the award comes from, but I got lost in the process… So anyway, it's a great way of showing bloggers your appreciation.
To the rules:
Thank the blogger who nominated you. Done
Nominate up to seven other bloggers. Will do

Answer three questions. Going to
Ask three questions to your nominees. Okay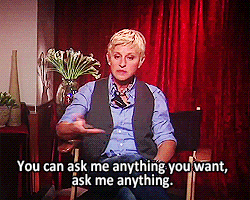 3 questions I want you people to answer are:

If given a chance to become a writer/author, who would you like to become like? (I mean kind of your inspiration).
Good one… I like some of Paulo Coelho's work and for sure Dan Brown, John Grisham and Lee Childs. But then I also like Mark Levy. To be honest, I like to be just like me and write. And if I'd have the success the mentioned authors have I'd be pretty happy…
What is your greatest achievement to date?
In regards to writing? Having finished 2 Novels (not published yet, I'm stuck at formatting them…) and this blog. Also a couple of articles I wrote back in the days when writing was part of my job. I'm pretty proud of a couple of them. In regards to work it's a couple of events I was involved in and what we achieved.
In general it's seeing my kids and the personalities they have. They make me very proud.
Your favorite book and movie?
Dan Brown books and movies. And John Grisham too. I liked "The Gone Girl" but only a couple of chapters in… And "The Snow Child". And also movies like Inside Out, Rise Of The Guardians, Home, the Harry Potter ones, Pursuit Of Happiness. Gosh, so many out there…
Here are my nominees:
Just Plain Ol'Vic
Orlando Espinosa
Rob Goldstein
A Cooking Pot And Twistedtales
All In A Dad's Work
I understand that some blogs are award free. Please feel free to participate or not. This is a little shout out from my side, letting you know how much I appreciate your blog 🙂
And last but not least my questions for them:
If you could change one thing from the past what would it be?
What would the title to a movie about your life be?
What was the best gift you've ever received?
I hope you will have fun answering them…