I can't believe we are about to start a new week again. The days seem to fly by at the moment. I look at my children and in some moments I shake my head about how much they have grown. My babies are no babies anymore. It's a mixed feeling. On one side it puts a smile on my face. On the other it makes me slightly sad as they will soon be grown ups too…
But hey, let's not get into this too much now. Now it's all about kicking off the new week on a positive note!
It's easy:
Mention something that good in the comments
Or write a post about it on the blog (please link it to this page so I don't miss out and to be sure that everyone gets to read it share the link in the comments below). Something good that happened recently, or something good to look forward to. A feel good thing. 
Before we get to it though, let's dance! Dancing is so good! Puts a smile on our faces… Makes us loosen up…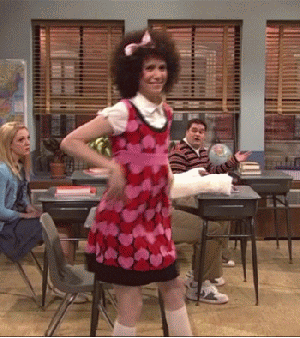 Yep, that's right, shake those hips… let's do another round… and another one…
Go ahead, dance some more… we have plenty of time…
Done? Then here we go. This is what I'd like to share today:
"Last week was another great example of how far we can get if we have found a way to manage toxic people our lives. While months or even weeks ago a certain conversation would have emotionally destroyed me, I managed to walk away from it strong and confident, knowing that the problem is not mine but the other person's. It was a very empowering feeling and I'm very thankful for having reached this point in my life."
I would also like to tag this as my contribution for today's Taboo Challenge Task.