Can't believe another week has already passed! It feels like I've only just wrote the last 'Tell Me Something Good' post… Anyway, let's do it, let's kick off the new week on a positive note.
It's easy:
Mention something that you consider being good in the comments
Or write a post about it on your blog (please don't forget the pingback if you do so I don't miss out and also share the link to it in the comments below). Something good that happened to you recently, or something good you will experience in a little while, or something good you know will happen soon. Something that makes you feel good.

Share this post and invite your followers as well.
Now before we go any further let's bring some attitude into the game. Right? Because we need some attitude. Yes, we do! Let's own it!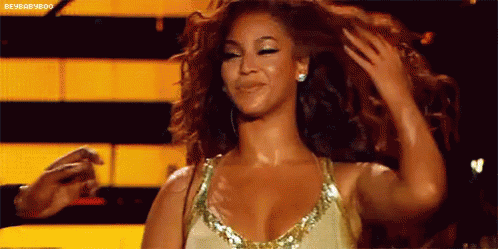 (By the way, do you know how many gifs pop up with Beyoncé in it when googling 'gif attitude'… )
Don't be shy, do it, have some attitude. If not now then when? Come on, I dare you! I'm sure you can do it again. Yep, do it! Go ahead, enjoy another round of it 🙂
Now, this is what I'd like to share with you today:
"We cleaned out a lot of stuff we have dragged along for a long time yesterday. It's good to see the space it created. Feels really good. And you know what? A lot of it found a new owner right away. How fantastic is that? It's not wasted."
This post is also today's contribution for the Taboo Word Challenge. The word I was avoiding was "to".