Time for Cee's Share Your World Challenge again. We are now in the second week of a special edition of her SYWC16. In Cee's words: "For the next two weeks the questions are from kids.  The Happy Quitter wrote me this weekend and told me about her workshop she does for neighborhood kids and some of the kids had some suggestions for the Share your World challenge.  I realize there are more than 4 questions so feel free to answer all or only 4 questions."
Why did you start blogging?
I just wanted to write again. I was looking for an outlet for my thoughts, my rants, my feelings. There was so much going on in my head and I so wanted to share those thoughts. I always felt more comfortable sharing certain things in writing. I believe that it gives you time to really think about how and what you want to share.
I was playing with the idea of starting a blog already for a long time but finally took the leap in September 2014. I'm amazed about the connections I've made, the exchanges I had and the things I learned over all those weeks.
A piece of clothing you still remember?
I had one midnight blue sweat shirt that was perfect for riding my horse during fall and late spring as it had buttons and so I could easily take it off or put it on while on the horse still wearing my helmet. Does that make sense??? Needless to say that it got to the point where it started falling apart. I simply wore it way too often.

Who are you trying to reach with your blog?
Everyone but no one in particular. I think your reader build up around your blog. You drift in the direction of blogs you like to read, even if they might not write about something you would be interested in in the first place. Again it's about the interaction besides the actual post as well. When I write my post then it's my thoughts on "the paper", my feelings, my worries, my dreams. It all comes from the heart. I don't write for a specific group of readers. I have no niche, I believe. I just write. Of course most of it is about being a mother and whatever comes along. But not all of my readers are mothers. Not all of my readers are expats or homeschool. I write, someone likes it, someone doesn't. For me that's the essence. Maybe that's one of the reasons why I'm not planning on making money from the blog. I would have to focus on something and build on that…
Is there a stuffed animal in your bedroom?
There is actually a pile of stuffed animals in my room at the moment as I have some of my daughters sitting there. They had an "outing" you know, needed to get away, break free for a little bit, so they chose Hotel Mommy & Daddy…
I love stuffed animals but I don't have one myself anymore. I had a Teddy that I loved very much. But I switched the teddy with my husband…
The best birthday present ever?
I can't point anything out really… My birthdays area always wonderful and every gift I get from my children are special because I know how much it means to them to give me something. Same with gifts from my husband. What I enjoy the most is a good dinner prepared by my hubby and the kids and being with them, celebrating. And if I get a cake with a candle on it I'm one happy girl…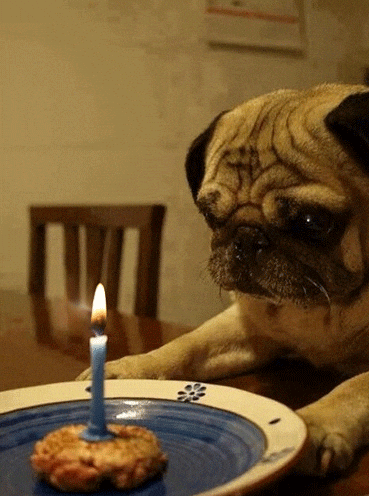 What would surprise me about you?
Wow, you kids come up with fantastic questions… Not sure… Maybe how determined I can be and stick to my ground if I think it's important? I guess people often see me as the nice lady who is happy to do whatever proposed. And I am as long as it's important, makes sense to me and as long as it's something close to my heart (they don't have to be combined…). I think that some people might think that I have a "whatever" attitude. Or that I might be easy to influence. I'm not. I learned and am still learning to take my time to consider things. To analyze and then decide how to go from there.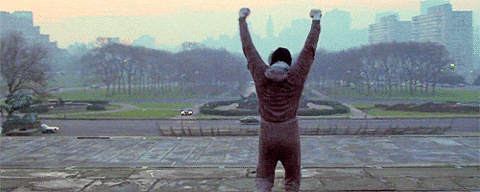 Bonus question:  What are you grateful for from last week, and what are you looking forward to in the week coming up? 
For one of my friends who send a little business opportunity my way that might grow into something fabulous. And the fact that she wants to do it with me. More to come…
I'm also very grateful for David Snape who shared multiple posts of mine over the last couple of weeks as his featured posts. And he picked one post to be read on his Radio show again. I love listening to my posts being read out loud and I think David does a great job (in general) doing so. He gets the essence in my posts and he highlights it when reading.