The meme actually says it all. It is a great feeling. But it's also a frustrating feeling when you are on the other side of it. I know both.
Those of you who follow me for a while know how much exercise means to me. I need my daily sweat. Yep, totally. As with so many things in life there are ups and downs and obstacles that get in your way when it comes to your plans in regards to a healthy lifestyle. I've touched on that subject a couple of times, which you can see here.
Danny, over at Dream Big, Dream Often, has mentioned it before: Healthy eating and exercise are key factors in a happy healthy life. So he put it out there: Join in if you are ready to change your approach to eating and exercising and if you want to finally get yourself to a healthier self. I signed up. And I tell you why.
I'm totally awesome when it comes down to exercising. Yes, I am. I do it. I do it on a daily base. I push myself, I challenge myself and I think I have finally reached the point where I can keep up again. It has been a very interesting year. Not only 2016 but more or less the last 12 months. I was thrown off more than once in regards to my exercise routine but also in regards to my approach to healthier eating.
As Jason mentioned in one of his replies to a comment of mine on this post it all comes down to your head and your heart. It's what determination is all about.
Unfortunately determination will not help you if your body slows you down. Oops… did you see what I just did? Do you realize the mistake I've made? I found an excuse! Determination is not only about exercising. It's about the entire package. It's the exercising and the eating. They go together.
It's what happened to me mid to end last year. I had a massive cold, or better the flu. It not only slowed me down but it felt like I was not only stopped but yanked back. What I did 12 months back was letting the fact that I'm not able to workout get on top of everything. I let it become the reason why I'm not losing weight anymore, why I put weight back on.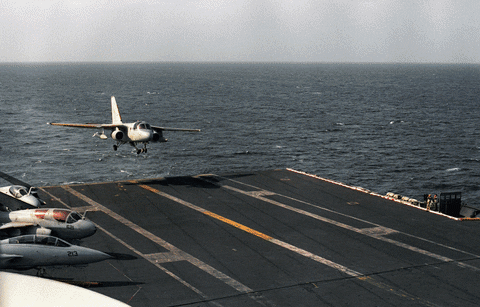 Honestly it was frustrating.
Now the thing is that I have determination when it comes down to exercising but really need my head (and heart) in control in regards to my eating habits, or better in regards to having my glass of wine in the evening. Of course there might nothing be wrong with one glass of wine in the evening. As they say, one glass of red wine a day might even be healthy. It's about the worm that comes with it…
I've mentioned before that I believe certain patterns instill themselves in our childhood. We watch, we learn. We take on things that seem normal to us. When I grew up it was totally normal for my parents to have wine with their dinner. Every night. It was also normal for my Mom to have a glass already while cooking. It was also normal to have a glass of wine when they were stressed or when things were difficult.
This pattern is one of the pattern I deal with.
As I said, the last year was challenging on many levels. So besides my body slowing me down in regards to exercising I felt an enormous exhaustion from everything else that was going on. It lead to the point where I changed my pretty healthy eating habits to simple eating habits. That meant more pasta, more salty stuff and more sugar. Combined with drinking a glass or two of wine every evening and a lack of exercise and my body changed.
I don't know about you but sometimes you get caught in a spiral and it's difficult to escape it. In my case it all built up. First there was some sort of frustration about not being able to work out. Then being slack in regards to eating after picking up a exercising routine again end of last year. I found my excuses. First of all there was an anniversary, so why change the eating habits when an anniversary is coming up? Then there was the holidays of course with Christmas and New Years and then a couple of days away with friends. So again all kind of excuses for not changing my diet. Then I was working and the exercise didn't happen. And then we headed overseas and again eating habits and exercising were out the window. When we returned it was all too hard. This time grieving the loss of my Dad was my excuse for not going back to healthy eating. I "needed" my comfort food and my glass of wine. I found back into a workout routine again but then my back acted up and again weeks passed by without working out.
It's all in your head. And in your heart, right?!
It is.
It needs to start there. Today I'm over myself. Enough is enough. I know I can find hundreds of excuses for not sticking to my healthier eating plan. I know I can find thousands of excuses for this regular glass of wine in the evening. I know I can always blame everything on only the workout. If I do, I know that neither my heart nor my head are in the game.
It's time. There are just about 13 weeks left until the end of this year. This means I have 13 weeks to get to the weight I ideally want to reach. I know that reaching my pre-baby ideal weight will be a shear impossible task but I will set my goal to the heavier ideal pre-baby weight. I can do this. And I do know how. Even if life throws me a little obstacle again it's no reason to drop everything. There are two players in the game: Exercise and Nutrition. Both need to be in check. If one drops out I can still use the other.
I actually already started.
My exercising is back on track. Actually I cranked it slightly up. Instead of doing a 12-15min workout with 5min warm up and 5min cool down stretches, I now do a 20-30min workout with the warm up and stretch and add a 1km run afterwards. I can already feel a difference. I didn't get sore anymore before. Now I can feel my muscles. It's a good feeling. I don't like going to the gym. I work out from home. I do, though, have a fitness background and I know what I need to be mindful of. I follow a trainer for years now and I just love her workouts as I can fit them in all the time and everywhere I am, which in itself should cut out excuses for not working out. I decided to go back to some of her older workouts which were longer. But I know that if I run out of time I can pull out one of her intense short ones and it will be totally fine.
Then I know what I need to change in regards to my eating habits. Less carbs, no more finishing the leftovers in the kids plates and cutting out sugar. Last but not least to the wine: No more wine every evening unless we have guests, are at friends or in a very special moment. That cuts it down massively. Not only the calories in the wine and the alcohol of course but also suddenly craving something to eat with the glass of wine. Like cheese and crackers.
I'm on track there too and I feel motivated.
For me it usually works best if I write down what I eat. I know my portions sizes. I know the calorie intake that I need to stick to to lose weight or to maintain my weight. I know it all… but I'm slack.
I'm done with being slack. Doing this now "with" Danny will be a boost too. Hey, Erika, I did not forget about our little deal. Maybe we need to chat about the deadline again, though…
It's all in the head. And in the heart!
Off to do my workout now. Let's do it 🙂