It's Monday over here. A beautiful sunny Monday morning in fact. It's crazy at this time of the year. I think I blink and another week has gone by. Monday is a bit of a special day, don't you think? Starting a new week… it's a lot of responsibility. Have you ever thought about what Monday means to many? I had a little go at it a couple of months ago (see here) and I thought about it again when I got up this morning (hence the quote at the beginning).
So let's give this Monday a little gift from our side. Let's make this Monday feel a bit better (and ourselves ultimately too) by thinking and sharing something positive: Tell Me Something Good!
It's easy:
Mention something that you consider being good in the comments
Or write a post about it on your blog (please don't forget the pingback if you do so I don't miss out and also share the link to it in the comments below). Something good that happened to you recently, or something good you will experience in a little while, or something good you know will happen soon. Something that makes you feel good.

Share this post and invite your followers as well.
Let's wave our hands in the air! Smile and jump!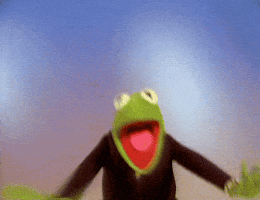 Yes! Just like this! Common, there is another round in you! You can do it! wave those arms, those hands in the air and smile! Jump, shake your booty, giggle. Nobody is watching and if you will definitely make them super happy too! Let's have another go! It feels so good!
One more round? Sure, keep going! Do as many as you wish.
Here is what I'd like to share with you today:
"Isn't it the best feeling ever if you come home late after a big day out, everyone is exhausted and you are so very hungry and then you whip something up in 10min and everyone thinks it's the dish of the year? Honestly, it made me super happy to see with how little you can actually make a lot and how much the result can please your family. When we were on the way home from the performance my daughter was rehearsing for a week ago, all of us were not only tired but also very hungry. Although there was a cafeteria they didn't serve real food. Just chips and chocolate bars… My daughter had her snack box with enough good snacks in it but after hours and hours of excitement and dancing she needed a proper dish. I had some left over pasta, some ham, some Passata (tomato sauce) and Ricotta sitting in the fridge. Our pasta a la mama was done in no time and got a 10 out of 10 from everyone. Sometimes it's the little things that make you happy… Oh, and of course a bowl of pasta ;-)"