So then let's do just that! Let's start the week with a positive attitude! Tell me something good!
It's easy:
Mention something that you consider being good in the comments
Or write a post about it on your blog (please don't forget the pingback if you do so I don't miss out and also share the link to it in the comments below). Something good that happened to you recently, or something good you will experience in a little while, or something good you know will happen soon. Something that makes you feel good.

Share this post and invite your followers as well.
Before we start though, think about treating yourself to something you enjoy. Like a little massage. Or a back rub. Who doesn't like a back rub, right?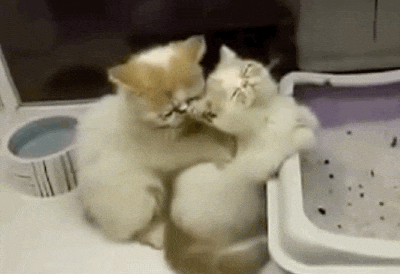 Are you enjoying it? Doesn't it feel good? Keep enjoying it. For as long as it lasts. I think back rubs are never long enough… Another round? Sure! Go for it! Remember: You're worth it!
And when you are ready, let me share what I'm looking forward to this week:
"Although Halloween is not as big here as it is over in the States, we still celebrate it. I know it's still a week away but the excitement has gotten to me. This week will be about decorating the house and lots of chats with my daughter about who might dress up as what.

Although it's on a Monday this year, we will still get to sleep in the next day as the first Tuesday of October is Cup Day and a public holiday here. It's when horses stop a city. We will have our friends over again on Halloween, enjoying good food, great company and a round of trick or treating in the neighborhood. I love seeing the excitement in our children's eyes when they wait for their friends to arrive, wondering what they are dressed up as and then going door to door to collect treats. Then it will be play time and for us time to sit down and relax, probably also chatting about which horse will get over the finish line first the next day."