… and all its creepy crawlies… Whoa, people! Honestly, I rather have a house full of mice than a hand full of spiders like this!
The huntsman is a common spider down here and I have seen my fair bit of them but never one that size. I'm not sure what I would do if I would. I think I might actually beat Usain Bolt's record running away… but then I would have to save my children too (hubby can look after himself, he's a big guy…). So maybe I would burn down the house… but then we're renting and that wouldn't end well…
I just don't think those spider sprays will do with one of those! Who knows, it might be the baby in its family!!!
Running is probably the best option…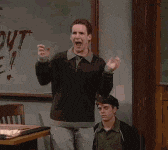 Find out more about our beautiful huntsman spiders here…