Oh the people you meet when blogging! It's truly amazing. I could list so many bloggers here I met over the two years I'm blogging, some of them I started following in the very beginning, some I only found later.
Like Cyranny. I've only connected with this crazy, fun blogger recently and I'm sure glad I did! Not only is her blog heaps of fun but her ideas are great too, like her picture battle… Just hop over and see for yourself!
And not only has she challenged me to a picture battle but she has also nominated me for another Black Cat Blue Sea Award. And you know what she said??? She actually said that "Momma is always a good read"… Yep, she said that! How nice of her!!!
So thank you, my friend! I really appreciate it!
What's this award all about, you might ask.
This award is for bloggers who strive to write for everybody, and no matter how many viewers they get make an impact on a reader. This award is an expression of gratitude to the nominee. It should be awarded to anybody that you choose deserves it and it doesn't mean that they must have hundreds of followers and likes.
The Rules:
Anybody nominated can nominate up to seven other bloggers.
Anybody nominated answers three questions. The questions you ask while nominating can be any three questions. If any of the questions asked are offending or simply do not want to be answered, the nominee does not have to answer them to earn the award.
And of course you should thank the blogger who has nominated you. Which I did. Oh, and did I mention that you should really, really hop over and check out Cyranny's blog? You should! Really!
Here are Cyranny's questions for her nominees: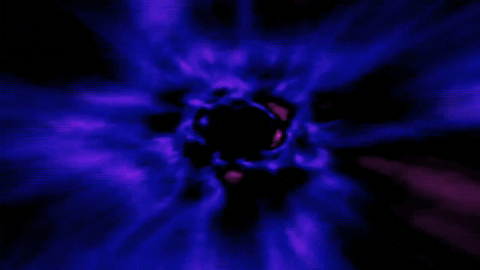 If you had the choice, would you rather have a time-traveling, or teleporting device? Why?
Well, you know what? I really don't want to do the time-traveling thing. I really honestly don't see the point (see here or here). Or teleporting. I actually like it here in the now. Having said that teleporting would actually be pretty cool… I mean you could just get around the entire queuing at the airport stuff and just head to Maui, Whistler or Paris for the weekend even if you live in Australia. So thinking of it teleporting actually seems like a fun idea. But then… do I know if I actually arrive at my destination in one piece and assembled the way I'm supposed to be? Call me old fashioned but I might just stick to the normal way of traveling for a little while.
If you could take the place of any fellow blogger, who would it be and why? (Yeahhh  name dropping, baby!! )
Oh, ha! Wow, that's an interesting one… I think I'd like to have a little peek over OM's shoulder or Danny's, two bloggers I really like. Kind of "a day in the life of…" experience, you know? But then there are some amazing travel blogs out there and it would for sure be fun to have a little bit of insight there too. To be honest though, I have to say I would not really want to take their place. And I really couldn't. We are all unique, as personalities and as bloggers. And I think that's what it's all about. Being unique. That's why people read our blog. If we take the place of any of the bloggers we so love to read, we would have to fit the profile and try to blog the way they do but we couldn't really do that because we are not them. The shoe wouldn't fit. It wouldn't be right. I prefer sticking to the way I blog. It's just who I am.
Being stuck alone for the rest of your life, or never be alone anymore ( I mean really having at least another person by your side every.second.of.the.day), and, yes, why?
Another tricky question, Cyranny (have I mentioned that you should check out her blog yet???)! Tricky because I have my family around me more or less 24/7. The kids are homeschooled and my husband works from home. I truly enjoy this way of living but then I also need my alone time. I need to be able to head out and go for a walk along the beach or to a park and just be me. And I actually love taking a shower just by myself. Or using the bathroom all by myself. You know…
I need my families company though too. So this is a hard one. I guess I would rather go for having them by my side all the time than being on my own all the time. Although that might mean I would have to give up on my bathroom time… 😉
Well, and now it's all about the hardest part… nominating bloggers for this award.
Erika Kind – So many inspiring posts…
But I Smile Anyway – Always fun to visit. Ritu not only writes great poems but also great posts…
Vanbytheriver – A blog that makes me feel like home…
Nutsrok – Such a fantastic storyteller
All In A Dad's Work – I feel like I'm visiting a friends home when I'm reading Eric's blog
Coach Daddy – Not just a fun place to hang out and read but also informative and thought provoking…
Out An'About – Miriam is inspiring and she actually made me explore some areas here that I have not been yet and I'm so happy she did…
Of course you are free to accept this award and I understand if your blog is award free or if you are too busy. Please just consider this as a token of my appreciation for your blog and our ongoing exchange.
For those of you who'd like to participate here are my questions:
What is the most important lesson to teach your children?
If you could give one advice to one political leader and they would actually follow your advice what would it be and who would you choose?
If I would travel to your place what is the one thing I should check out there and why?
Have fun playing, my friends 🙂