Let's put some effort into creating a good week and kick start it with a positive thought on your Monday morning. Let's do it! Let's kick off the week on a positive note!
It's easy:
Mention something that you consider being good in the comments
Or write a post about it on your blog (please don't forget the pingback if you do so I don't miss out and also share the link to it in the comments below). Something good that happened to you recently, or something good you will experience in a little while, or something good you know will happen soon. Something that makes you feel good.

Share this post and invite your followers as well.
Before I share my good thing with you lets celebrate something. Celebrate the good thing. There is something good, I bet. Something that you might not even recognize as something good. But it's there. Make yourself aware of it and celebrate! A little wiggle, a little shake… a little happy dance, some jumping. Let's do it.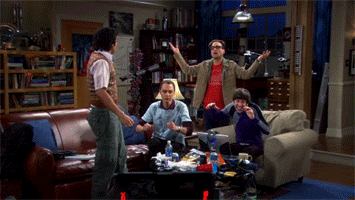 And when you had enough I will let you know my good thing of the week:
"The best thing ever is the big smile on a little child's face when you help them solve "a problem" and make them feel heard…"