Monday is always a fresh start. A fresh start into a new week. I know that some things need to be carried along (believe me, I do…) but while you have to drag some things along you can still treat the start of the new week as a new beginning and start building from there. So let's do this.
Let's put some effort into creating a good week and kick start it with a positive thought on your Monday morning. Let's do it! Let's kick off the week on a positive note!
It's easy:
Mention something that you consider being good in the comments
Or write a post about it on your blog (please don't forget the pingback if you do so I don't miss out and also share the link to it in the comments below). Something good that happened to you recently, or something good you will experience in a little while, or something good you know will happen soon. Something that makes you feel good.

Share this post and invite your followers as well.
Before I share my good thing with you let's dance. I love my happy dance and they make me feel good. And they are a good way to loosen up and make these old bones wiggle and shake 😉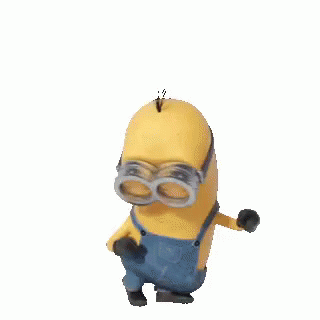 I actually can hear the minion laugh while dancing along with him. How about you? Are you feeling good? Are you smiling? Or laughing? I hope you do! Let's do another round, twist and wiggle and shake… common, just a little bit more… And when you are ready and you truly had enough (are you sure???) then here is what I'd like to share with you this week:
"I'm back in my normal routine again and also started exercising again. I needed one week to reset and slow down and just reconnect and I took last week to do that. I've spent time with the kids (as always) and we enjoyed the beach and some outings. Somehow the after-event-blues has not really hit me hard this time, which was a bit of a surprise but honestly very much appreciated. I was able to catch up with all of you again and answer comments and leave some on your blogs. Feels good to be back ;-)"