Hello you all it's Monday again in my little part of the world. The weekend has been very busy and yesterday, on my way to bed, I actually felt like all my energy had been used up. But let me tell you: I feel so energized today!
So let's do this! Let's put some effort into creating a good week and kick start it with a positive thought on your Monday morning. Let's kick start this week on a positive note!
It's easy:
Mention something that you consider being good in the comments
Or write a post about it on your blog (please don't forget the pingback if you do so I don't miss out and also share the link to it in the comments below). Something good that happened to you recently, or something good you will experience in a little while, or something good you know will happen soon. Something that makes you feel good.

Share this post and invite your followers as well.
Before I share my good thing with you let's get a bit excited. I'm sure there is something for you to get excited about. And even if it's just a tiny thing. Just wiggle and shake, scream and jump, laugh and clap, celebrate… just be happy 🙂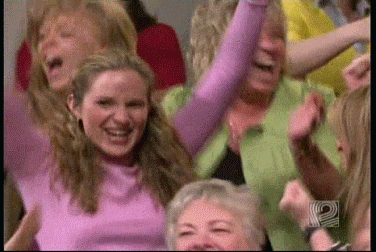 Doesn't it make you feel good? Go ahead! Have another go! Feel great about yourself, feel good, be happy, dance, wiggle and shake 🙂 And once you're done, I'm going to share my good thing with you:
"It feels so good when you realize that friends of you totally get you. Totally understand the struggle you are in and know what you talk about. It's a great thing to find yourself in the position where you don't have to explain anything because they know. We were invited to friends last weekend and had a great time, having fantastic conversations. And it became clear that we know exactly what we talk about in regards to certain people in our lives. So far, even with really good friends I often felt I had to explain the situation and sometimes I felt like they did not really understand. No question in regards to their support but it makes it so much easier when you realize that people actually get what you talk about and no explanation is needed."