What a great start into the week if you are presented with a blog award! And a new one for me too! Thank you so much Shop Girl Anonymous for nominating me for the Blog-aholic award that was originally created by The Recipe Hunter, a blog where you can find all kind of amazing recipes.
Let's see what I need to do when accepting this award…
The rules for this award go as follows:
Put the above award logo/image on your blog (Done)
List the rules (Done)
Thank the blogger who nominated you and provide a link to their blog (it can be to the post in which they nominated you or any other post or link to their "About" page) (Done)

Mention the creator of the award and please provide a link to the blog (Done)
Write a post to show your award (okay)

Share a link to your best post(s) (okay)

Share 3 interesting and different facts about yourself (will try to)

Nominate 5-10 fellow bloggers, or more if you wish and comment on each blog and let them know you have nominated them and provide the link to the post you created (okay)

Well then let's get to it, shall we…
I struggle with listing my "best" posts as I feel it's not up to me to decide which ones are the best ones. Therefor I do the easy way and list the posts that have been the posts with the most visitors overall:
Religion Is Like A Penis
Happy Anniversary To A Momma's View
You Know It's Hot In Australia When
Like Tom & Jerry
My Story
I hope that counts too…
Now to the 3 interesting things about me:
I cannot touch the tip of my nose with my tongue but I can touch the place where the nose connects to the lip…
When I use a freshly washed glass I rinse it first with water before drinking from it…
I double dip (but only when people don't pay attention…)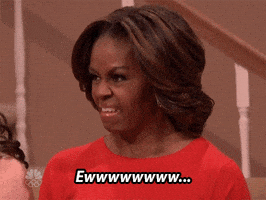 Is that interesting enough? Is it different enough? Does that make me weird???
Now to my nominees:
Coach Daddy: Always a great read and lots of good advice to be found…
Cee's Photography: You never get bored when visiting Cee's blog…
Send Sunshine: Just such a beautiful space…
For The Love Of Facts: If you love some great facts, you love this blog…
Out An' About: Always beautiful posts with amazing pictures…
I know not everyone accepts awards. If you are an award free blog, please just simply see it as my token of appreciation for the inspiration you bring me.