Had a little giggle when I saw the first question of Cee's Share Your World Challenge today. We had a bit of a question conversation and I threw this question into the mix a week ago and here it is, coming back as part of her weekly Q&A. I'm actually curious to see what you will answer as I think that most of us move our jaw when cutting (when not focusing on not doing it). It's something I often saw when watching the kids doing crafts…
When you cut something with scissors, do you move your jaw (as if you were about to chew)?
Honestly: Who doesn't? Or is it really just me???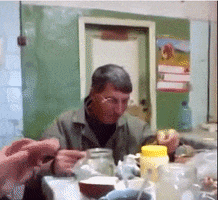 Do you chew your pens and pencils?
I used to when I was a child but no longer. Not the pens but the pencils and just the wooden part of it. Funny enough I could taste it in my mouth when I read the question… some things obviously stick to you…
Are you a collector of anything?  If so what?
I collect memories ;-). Seriously, I just wanted to answer that I don't collect anything but just realized that there is a big vase sitting there filled with wine corks… What does that say about me? Maybe that I'm a collector of corks or that I like my wine…
What size is your bed? 
We happily share a king size bed that gets too small when everyone decides to join my hubby and myself in there… kids, dogs, cat… and us, somewhere hanging on to the edge of the mattress…
Optional Bonus question:  What are you grateful for from last week, and what are you looking forward to in the week coming up? 
See here 😉