New strength and new thoughts for the new week to start. What a great mantra. So let's do it! Let's start this week on a positive note!
It's easy:
Mention something that you consider being good in the comments
Or write a post about it on your blog (please don't forget the pingback if you do so I don't miss out and also share the link to it in the comments below). Something good that happened to you recently, or something good you will experience in a little while, or something good you know will happen soon. Something that makes you feel good.

Share this post and invite your followers as well.
Before I share my good thing with you let's do a little happy dance again. You know me by now, you know how much I love my little happy dance. So let's do it, let's dance, dance as if nobody is watching, or as if you just don't care… 🙂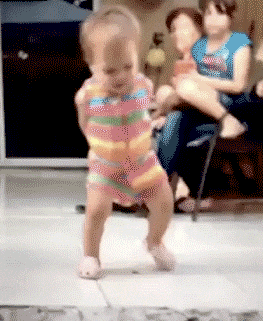 Yes! Add a little swag too! Common, do another round. Move those bones…
And when you are done, here is what I'd like to share with you:
"Sometimes you can feel trapped in your thoughts and in this sense also in your body. Simply because your thoughts are in your body and you can feel like there is no escape. But there is. This week my good thing is that the ocean is so close by. I can get there at any time and on every given day if I like to. And just by looking at the waves I know that sometimes problems come but problems also go away again. As I said, just like a wave. Being at the beach and looking at the ocean lifts the weight off my shoulders and always manages to make me breathe deeper and calmer. And that is something I'm incredibly thankful for."