When I came back from my walk yesterday there was a big flock of my favorite birds in the tree in front of our house. They always blow my mind with their beauty. The colors are amazing and often I wondered why they would be so intensely colorful. Then I saw them in the tree which seems to be the tree providing them with the food they love the most. And it all made sense. The deep blue sky in the background, the intense green of the leaves and the deep red of the blossoms fitted the color of their feathers just perfectly fine. They blended in.
I love the idea that rainbow lorikeets are part of my world now. And I figured it would be more than right to share a picture of them today in my post for Cee's Share Your World Challenge.
Ever ran out of gas in your vehicle?
Yes. And it's not a good feeling. But I was not in the driver seat. And let me just say that much: I do not like to push it too far when it comes to a to be empty tank. Light goes on and I fill it up (latest then). Different story with different people using our car 😉
To be fair though, I don't use the car as often as my husband does and he is usually the one who heads out to fill it up for us and for me if I need to use it. So I cut him some slack 😉
Which are better: black or green olives?
Olives 🙂 Any will do. I love olives. All sort of olives. Give me a jar with olives and I eat it. I don't specifically like the "mushy" ones (or soft ones) to eat like this but I would use them for cooking. I love the black ones, love the green ones. And I love olive oil. I think I could be Greek or Italian.
If you were a great explorer, what would you explore?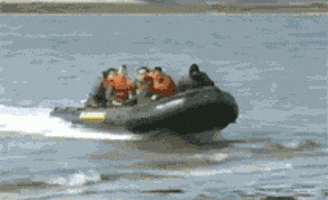 Oh… that felt like a full stop, almost like in the gif… let me think…
Space? Not really, although I love stars and the idea of galaxies and planets and everything wonderful up there. But my heart is not totally in. I think that would be something for Emma over at For The Love of Facts. I think I would go for the ocean. It's just so huge, so beautiful and so magical. So much we have not discovered yet, so much that I think should stay hidden. So many wonderful creatures. Yes, for me it would definitely be the ocean.
Quotes List: At least three of your favorite quotes?
I have a long list of quotes that speak to me here. But here are my top 3:
Optional Bonus question:  What are you grateful for from last week, and what are you looking forward to in the week coming up?
I will be lazy again and share the link to my Tell Me Something Good post from yesterday 😉