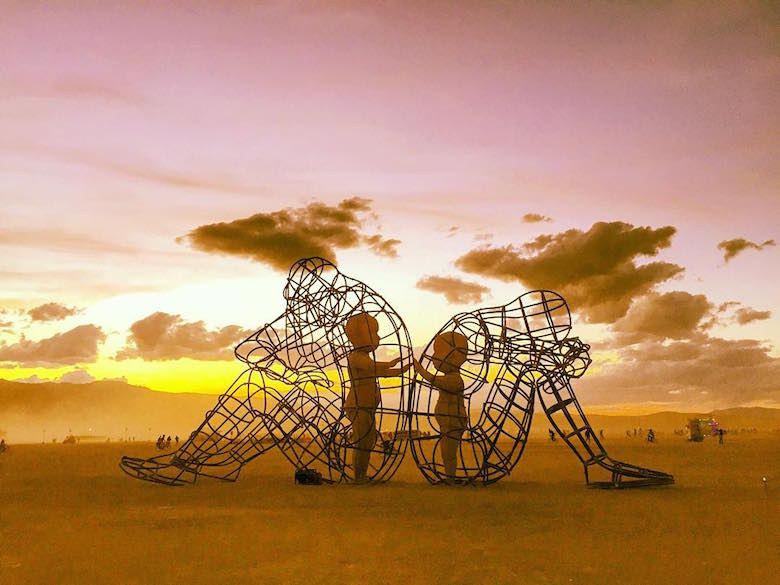 I love Danny's Question of the Day series on Dream Big, Dream often and I try to visit those posts as often as possible. At the moment I'm so far behind with everything that I only just answered his 3rd of March question and it triggered this post.
Do I think it's important to keep my inner child alive?
There is only one answer to this question: Hell yeah!
Normally Danny does not give up that easily. He often asks a follow up question. Just like in my case. I love it by the way. It's that exchange I love so much in this blogging world. The exchange of thoughts between people who have and most likely will never meet. Like minded people exchanging thoughts that make think even more.
So after I answered Danny's question the follow up question about why I believe so many let that inner child die made me answer the following way:
I think because they enter the rat race and focus on the wrong values. They would love to let their inner child out but are also afraid not to be taken serious anymore. I believe that they are scared that if they are not taken serious they will not be successful. They starve it, suffocate it. Just because they run after the wrong thing. All their life. And then, when they realize that they've done it's too late. There is no going back. When they want to revive their inner child there is usually not much time left for them to do so. It's down the line of the biggest regrets of the dying…
I took on a casual job again and the last week was crazy again. There are not weekends, there are not business open or close times. I just work from home and I work when there is work to do, which at this point is more or less all the time. It makes me happy but it also exhausts me. So this morning I made a pretty clear decision: Stop! Take a break!
So I answered a couple of work related emails in the early morning (because that's just me) and then stopped. I took the kids to the beach and just let go. I swam, I played in the water and I made dripdrop sandsculptures (as we call them) with wet sand on the body board sitting in the water with my little girl while my son was exploring the tide pools. We chased the little fishes, giggled and simply had a great time. Then I watched my kids play with each other. My breathing slowed down. I felt good and happy.
It's all about quality time. Often we chase after something and forget that quality time with each other or sometimes even just with ourselves is one of the most important things to have. One day you will run out of time. Then it will be too late.
So jump in that puddle. Make the silly faces. Act immature. Be a child again. One day it will be too late to try to do it one more time…
Now I wonder what your thoughts are. For both of the questions. Do you think it's important to keep that inner child alive? And if yes why do you think people tend to let it die?