Make it your day. From the start to the end. I know it's not always easy but it is doable and we can all get there. So let's do it. Let's start the week on a positive note!
It's easy:
Mention something that you consider being good in the comments
Or write a post about it on your blog (please don't forget the pingback if you do so I don't miss out and also share the link to it in the comments below). Something good that happened to you recently, or something good you will experience in a little while, or something good you know will happen soon. Something that makes you feel good.

Share this post and invite your followers as well.
Before I share my good thing with you let's celebrate a little bit. Let's celebrate Monday being our day: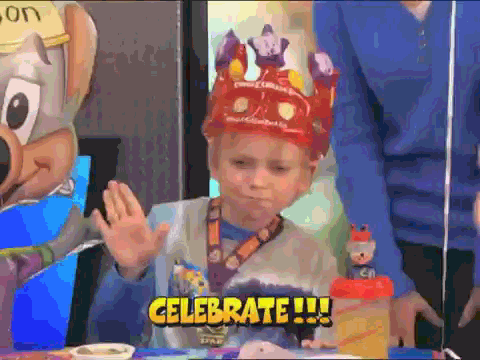 And again! We have more celebration in us… Let's do a little bit more… One more round… Because we totally earn it!
"My daughter has set her mind on a career and although I know she is still young I actually think that is it. She really wants to head there. It makes me happy to see that she has an idea of what she wants to do with her life as many young people seem to not have a clue at all. So let's keep our fingers crossed that she keeps the goal clearly in front of her and keeps moving towards it in a steady way…"