I can't believe that my Tell Me Something Good blog event is running for 51 weeks now. I remember exactly which red light was making me stop and how it was raining when I listened to the radio show that started this. I found the idea of asking their listeners to call and share something good in order to have a positive impact on everyone's day. I loved the idea so much, that I had to start a blog event with the same task. The night had been a difficult one, it was after a exhausting and rather frustrating meeting. So this truly lifted my spirit and put a smile on my face. And I hope my Tell Me Something Good posts had a similar impact on you guys too.
So let's do this. Let's kick off this week with a positive thought. By sharing something good, something that made you happy or you are looking forward to .
It's easy:
Mention something that you consider being good in the comments
Or write a post about it on your blog (please don't forget the pingback if you do so I don't miss out and also share the link to it in the comments below). Something good that happened to you recently, or something good you will experience in a little while, or something good you know will happen soon. Something that makes you feel good.

Share this post and invite your followers as well.
Before I share my good thing with you let's dance again. Do that happy dance! Yes! And another little turn 🙂 Shimmy and twist and rock and roll. Add a bit of swag! I know you can do it!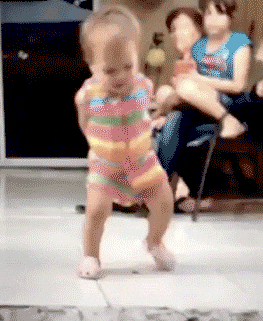 And when you are done, then just do another round 😉 And another one! Especially you guys up on the Northern Hemisphere heading into spring! I'm sure you can feel it in your bones…
And when you are really done, here is what I'd like to share with you today:
"Being aware of your surroundings and taking it all in is not always as easy. Often we find ourselves so focused on the things we deal with that we actually forget to look up. We forget to see what is around us and appreciate the little things. Today I went for a run. It was a beautiful late afternoon and I found myself smiling all the time, because it was just so pretty out there. The light, the air, the blue sky, the golden light, the birds, just simply everything. And it gave me so much energy! Do me a favor: When you head out next time, look up, look around. And enjoy :-)"