Let's do this. Let's kick off this week with a positive thought. By sharing something good, something that made you happy or you are looking forward to .
It's easy:
Mention something that you consider being good in the comments
Or write a post about it on your blog (please don't forget the pingback if you do so I don't miss out and also share the link to it in the comments below). Something good that happened to you recently, or something good you will experience in a little while, or something good you know will happen soon. Something that makes you feel good.

Share this post and invite your followers as well.
You know what? No action needed. Just a happy grin will do. That little smile that shows how happy you are, that makes your face light up. It's sometimes all it needs. And I actually think you can "feel" it even when you are not seeing people but you only talk to them. So just do it. Just allow this smile to brighten up your day.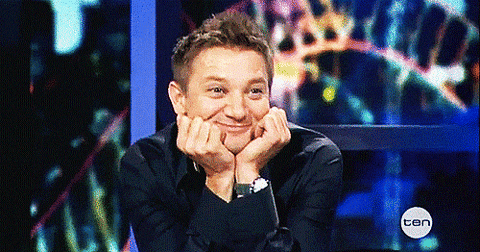 Just enjoy the moment. Don't push it away to quick. Enjoy as long as it lasts and you will realize how much energy it will give you.
And when you are ready, here is what I'd like to share with you today:
"While I type this everyone is pretty tired, hanging out at their favorite spot in the house, either playing or watching TV. We had a couple of great days. A great catch up with dear friends of ours mid last week kind of kicked off the Easter weekend. We went to our favorite Wildlife Park with a friend of the kids had friends over the same day, then had her parents over for dinner and on Saturday we went on a hike with friends of ours. It was a long weekend spent with the right people. So often I am amazed how much people can give you without actually giving much. Just by being there and everyone having a great time. It was truly a fantastic Easter :-)"