There is always something positive in every day, in every week, every moment. Often it's just simply too hard to look for it. But when you do, you will see it. I challenge you: Do it! Once you see one positive thing it will lift the weight off your shoulders.
So let's do this. Let's kick off this week with a positive thought. By sharing something good, something that made you happy or you are looking forward to .
It's easy:
Mention something that you consider being good in the comments
Or write a post about it on your blog (please don't forget the pingback if you do so I don't miss out and also share the link to it in the comments below). Something good that happened to you recently, or something good you will experience in a little while, or something good you know will happen soon. Something that makes you feel good.

Share this post and invite your followers as well.
Before I'm going to share my good thing I'd like to invite you to go a bit crazy with me.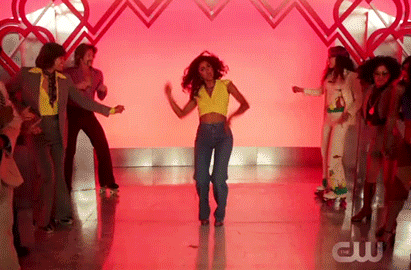 Does that feel good? Shall we do another round? I'm clapping over here because I think you are doing amazingly well. So do it again, let go, be crazy, wiggle and shake, loosen up. And when you are done, do another round! We are all cheering…
You think you are done? Are you sure? Really? Okay then.
Here is what I'd like to share with you today:
"It's been a much better week and weekend. Mother's Day was spent with my lovely family and they made a big brunch for me and then dinner in the evening. Honestly: I think I could have just survived on the brunch. I think it's those little things that count. The extra hug I get the little letter form my daughter with some 'free hugs' and 'free kisses' vouchers and my son watching my favorite movie with me. They made me laugh and feel loved. And realize how lucky I am to have them in my life. How lucky I am to experience being a mother to two gorgeous children. A wonderful and extremely good thing indeed…"