Isn't it fantastic? TGIM! We are ready for the week, hopefully charged by a fantastic weekend and ready to tackle everything thrown at us. I strongly believe in mindset and if you see yourself starting strong, then you will dance through the next couple of days until you reach the weekend once again.
So let's do this. Let's kick off this week with a positive thought. By sharing something good, something that made you happy or you are looking forward to .
It's easy:
Mention something that you consider being good in the comments
Or write a post about it on your blog (please don't forget the pingback if you do so I don't miss out and also share the link to it in the comments below). Something good that happened to you recently, or something good you will experience in a little while, or something good you know will happen soon. Something that makes you feel good.

Share this post and invite your followers as well.
Before I share my positive thing with you today I'd like us all to laugh. I know, I know, it's not easy to just start laughing but we all have that one thing that makes us laugh, so if you can't just start laughing then just use that one thing. It might be a scene of a movie, a joke that always makes you laugh or something that happens to you or someone else that will get you go really giggle. So let's do it!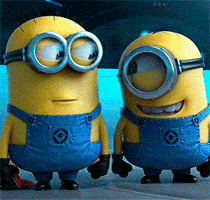 Doesn't that make you feel good! Laughter is like medicine, it always makes you feel better 🙂
And when you are done (are you sure?) here is what I'd like to share with you today:
" We celebrated our daughter's birthday this weekend. She is a big planner and had everything planned out for months already. In fact I'm surprised that she is not planning our annual Halloween get-together just yet. Or even her next birthday. What I love to see is how she has a clear vision and actually manages to make it happen. But what is even more beautiful is to see that tight knit group of kids together. Watching them having a great time, giggling, playing and sharing memories together. I wonder if they will one day sit together and talk about a night like the one my girl's party was on and chat about their memories of it…"