Just like everything, Monday too is only a state of mind. So if you are annoyed about the start into the new week then change it around. Rather than being sad about the weekend that has just passed, focus on all that you have ahead of you. The new beginnings, the new opportunities, the new connections and conversations you will have. The ups and downs. Make it yours, take control of it and be in charge.
So let's do this. Let's kick off this week on a positive note. By sharing something good, something that made you happy or you are looking forward to .
It's easy:
Mention something that you consider being good in the comments
Or write a post about it on your blog (please don't forget the pingback if you do so I don't miss out and also share the link to it in the comments below). Something good that happened to you recently, or something good you will experience in a little while, or something good you know will happen soon. Something that makes you feel good.

Share this post and invite your followers as well.
Before I share my positive thing with you today how about we dance a little. I love my happy dances. Or just dancing as such. I know not everyone is a super dancer but we all have our moves. So don't be shy, just do it. Swing those hips, wiggle your bottom or shimmy. Or just move a little bit from right to left or left to right. Just go with it. Have fun! Enjoy! Loosen up 😉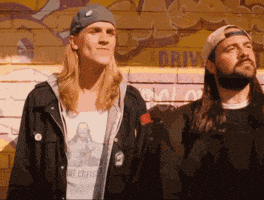 Doesn't that make you feel good? It does, right? So go for another round, just keep going. Dance through your Monday and then through the week. Light on your feet, happy in your heart.
And when you are done (are you sure?) here is what I'd like to share with you today:
"Once more the house is filled with giggles. Giggles of our kids and their best friends. It amazes me how they manage to spend an entire day together without running into issues or out of steam. How they keep giggling, singing (although slightly out of tune) and just have a great time. Nothing seems to bother them. There are no worries, no fears. Just pure joy. A good reminder that life is good, that you are fine when you have the right people around. And that you can make the worst jokes ever, if you have the right friends they even laugh… maybe more about you then the joke but hey, they laugh…"