The firs thing I saw when I opened Cee's Share Your World post of this week was this picture of cheese. I'm not sure if it's because I'm Swiss or if it's just because cheese is oh so good that it caught me right away. I don't even know what it's all about but I'm sure I find out right away when I get to her questions. If you like a little Q&A then head over to Cee's blog and check out all her Share Your World posts. I'm sure you will have a blast…
What is your favorite cheese?
Funny enough if you would have asked me this question when I was a child I would have told you that the only cheese I tolerate eating is a Baby Bell or a tiny bit of the Alp Cheese our neighbor farmer always dropped off end of the summer. I really didn't like cheese. When we had cheese fondue for dinner I usually only ate the bread that was served with it. Raclette I could kind of handle but even that was not my favorite. And then something happened.
I guess I grew up… I guess as much as you develop as a person you taste develops as well. I suddenly found myself eating all kind of cheese. Especially soft cheese like Brie or Camembert. Something I really never liked. Today I love almost all kind of cheese. I still don't like the extreme strong ones or blue cheese, but I could eat Brie or Camembert every day, all day long…
Are you left or right handed?
I'm right handed and I struggle to do anything with my left hand. Isn't it funny how hard it is to do the easiest things with your left hand if you are right handed? That's why people like Rafael Nadal amaze me. He is right handed but it was decided that he will have the bigger career if he plays tennis with his left hand and so he was trained to play as a lefty. Look at him now. The career he had. I wonder if he can also write with his left hand or if he just simply only plays tennis and then uses his right hand for everything else…
Do you prefer exercising your mind or your body? How frequently do you do either?
Normally I would say I do both daily but with the chesty cough and the rips acting up due to it at the moment, exercise is no option really but going for walks. It drives me crazy to be honest. I need my workout. It clears my mind.
Complete this sentence: Hot days are …
… not on our radar at the moment. Not really sad about it. I love the warmth but when it's stinky hot it's simply not that nice. Moderate is what I prefer. The weather in Melbourne is pretty good. We have all four seasons (sometimes in one day…) and if we have a heat wave it usually doesn't last that long.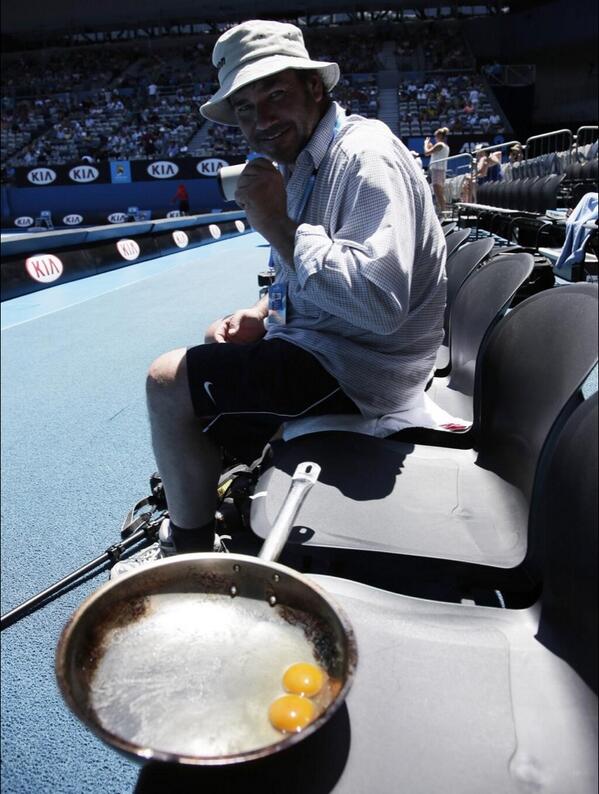 Optional Bonus question:  What are you grateful for from last week, and what are you looking forward to in the week coming up?
I'm grateful for being able to get out of my bed every morning, walking around all day, breathing normally. Being able to hug and kiss my children and have a wonderful relationship with my husband. Sometimes it's the things we consider normal that are actually worth the most. Every now and then it's important to remind yourself that what you consider normal day after day might suddenly not be what it used to be so cherish it…