Following up one of my posts from a couple of days ago. If someone judges you harshly it's probably because they fear you will be at a place they want to be before them. It's because they are not happy with their life. So for this week I want you to keep something in mind: Negativity will never bring you further. And the same with judging. If you want things to change then actively take actions and don't try to make someone else appear less than they are.
It's a unusual way to start this post, I know. I had a very intense encounter with a soccer parent yesterday which is still getting to me. More soon. For now let's focus on the positive, let's kick off this week on a good note and gain momentum for the rest of the week.
It's easy:
Mention something that you consider being good in the comments
Or write a post about it on your blog (please don't forget the pingback if you do so I don't miss out and also share the link to it in the comments below). Something good that happened to you recently, or something good you will experience in a little while, or something good you know will happen soon. Something that makes you feel good.

Share this post and invite your followers as well.
Before I share my positive thing with you today how about we all feel happy, or even really content with yourself. Feel like you did it! And celebrate it!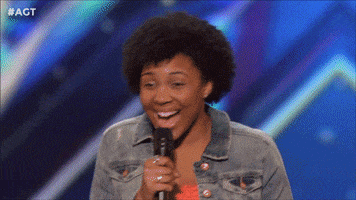 Yes! Do it! I'm sure there is a reason for it! Be proud. Be happy, be excited, celebrate it. And when you are done here is what I'd like to share with you today:
"Sometimes it's enough to realize that you are not like someone else to make you feel good. And this time I honestly mean that you are would never let yourself go in such a way. It's good to see that the group of people you are part of doesn't support certain behavior either and has the same values you have. As shocking as it can be to see people flip out and completely lose it, it's good to see that the people you are surrounded with are as shocked as you are but also don't tolerate it. It's good to see that the values we teach our children, the team my daughter is part of are the right ones and that the girls act according to those values."