Yes you are! So let's do this, let's start into this week with lots and lots of positive energy. Let's get them, it whatever… just make it happen. Be out there, be kind, be happy, smile, believe in yourself and never give up.
It's easy:
Mention something that you consider being good in the comments
Or write a post about it on your blog (please don't forget the pingback if you do so I don't miss out and also share the link to it in the comments below). Something good that happened to you recently, or something good you will experience in a little while, or something good you know will happen soon. Something that makes you feel good.

Share this post and invite your followers as well.
Before I share my positive thing with you today how about we all just enjoy the moment? Just do it, embrace it, enjoy, have a good laugh about everything. Be happy!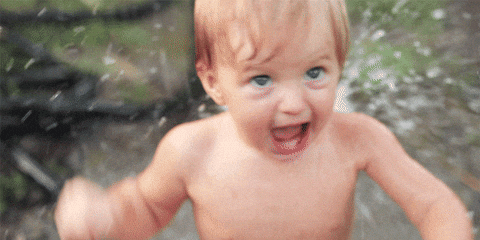 And when you are done (What? You are done already? Are you sure? Don't you want to have another go?) here is what I'd like to share with you:
"It's the 70th week of Tell Me Something Good and I love the good things you've shared with me so far. It's always so nice to read your good things and each and every time they put a smile on my face. So thank you for that. Let's keep it up. Let's smile and then tackle the week as it is :-)"