Some Monday's are easier than others, right? Today is one of the Mondays that are not the easiest for me. Simply because I have one of those meetings that I don't really like to go to tonight and I know that most likely it won't be done by 10pm but will most likely go longer than that. Not my most favorite way to spend an evening. Other than that my Monday has actually been really great but more about it later… So let's just simply focus on a positive start into this week!
It's easy:
Mention something that you consider being good in the comments
Or write a post about it on your blog (please don't forget the pingback if you do so I don't miss out and also share the link to it in the comments below). Something good that happened to you recently, or something good you will experience in a little while, or something good you know will happen soon. Something that makes you feel good.

Share this post and invite your followers as well.
So would you like to know what I have to share with you all today? Yes? Are you sure? Are you excited? Yes? And you can hardly wait to hear it? Okay, okay… So here is what I'd like to share with you all today…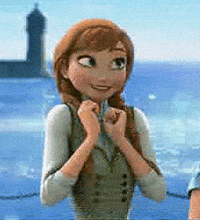 "I've started the day with my most favorite workout. Something I have not done for a long time and wow, did it feel great. I feel energized and happy and positive. Funny what a workout session with the right person can do to you, right? But it's not just that. I just feel super happy today. I feel like a big warm blanket is covering me. Yesterday we celebrated Father's Day here in Australia and on my way back from walking the dogs in the afternoon there was a heart shaped leave lying in the middle of the sidewalk. I know it was a message from my dad. And yes, it made me sad for a little moment. Sad, because I miss him. But it also put a smile on my face. He is still here, somehow. Leaving his messages for me. Showing, that he loves me. So you know what? That meeting tonight? I really don't care if some annoying people will try to get to me. Because it's not important ;-)…"