This time I have a wonderful excuse for my post only being up today (Tuesday on our side of the world already): It was Christmas yesterday and so I haven't been on the blog. Not just because we had a wonderful day as a family but because I spend all day cooking and the bit that I didn't spend in the kitchen I just chilled.
I hope you all had a wonderful Christmas too and what a beautiful way to start the week: With a holiday and most likely spending it with people you like and some beautiful surprises.
It's easy:
• Mention something that you consider being good in the comments
• Or write a post about it on your blog (please don't forget the pingback if you do so I don't miss out and also share the link to it in the comments below). Something good that happened to you recently, or something good you will experience in a little while, or something good you know will happen soon. Something that makes you feel good.
• Share this post and invite your followers as well.
So before I share my good thing let's do another happy dance. As you know I love my happy dances and so I decided to just keep doing it.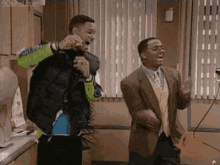 And when you are done here is what I'd like to share with you today:
"Let's be honest, we all love a nice present. But making someone happy is so much more than just giving a gift, even if it is the perfect gift. It's about giving a little bit of yourself, listening to what the person really appreciates and acting accordingly. It's finding that one thing that makes the person happy. I was lucky enough to have experienced all of it. From nice gifts to gifts from the heart (and the combination of it). Sometimes it's the little things where the most thoughts go into. Christmas is amazing. Cooking a meal for people you love is amazing. Sitting at the table enjoying that meal with the ones you love is amazing. Watching the lights flicker is beautiful. May we all carry that feeling into the new year and through the many moments that seem a little bit harder than others…"