Have gentleness in your eyes and loving-kindness in your smile. I love this. We should approach every day like this. Although it's no longer Monday on my side of the planet, it's still time to make this week a good one. A positive one. Let's tackle the week with gentleness and loving-kindness. To ourselves and to others.
Let's kick this week off on a positive note:
It's easy:
• Mention something that you consider being good in the comments
• Or write a post about it on your blog (please don't forget the pingback if you do so I don't miss out and also share the link to it in the comments below). Something good that happened to you recently, or something good you will experience in a little while, or something good you know will happen soon. Something that makes you feel good.
• Share this post and invite your followers as well.
You know it by now! We are not moving any further without a little happy dance. So shake those hips and whatever else you need to shake and dance…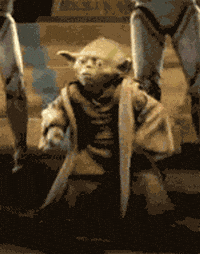 Keep it up for as long as you want and once you are done here's what I like to share with you this week:
"I'm flat out! So much to get on top of. With my business but also with my volunteer work. And of course there is the family as well. I'm not stressed out. Not at all. I'm doing one step at a time but sometimes something has to give and in the moment it's my blog. I can't fit it in at the moment. Often I'm mentally too exhausted to sit down and come up with a good post. The mind has to be free in order to write. Don't you think? My mind is occupied with so much at the moment. I know it will get better. You are probably wondering what the positive is here? Well I'm here writing this and you are here reading this and that's amazing. I love our little community we have here. The support, the encouragement we give each other. I appreciate you being here right now and reading this. This is my happy moment, my something good I want to share with you. Because although I'm not posting the way I used to do, you are still here reading this. So thank you! Thank you for kicking my week off in a positive way :-)…."