I've been enjoying the weekend way too much, hence totally missing out on posting this when it was supposed to be up. But hey, it's not too late, the week is still young, so let's kick it off on a positive
It's easy:
• Mention something that you consider being good in the comments
• Or write a post about it on your blog (please don't forget the pingback if you do so I don't miss out and also share the link to it in the comments below). Something good that happened to you recently, or something good you will experience in a little while, or something good you know will happen soon. Something that makes you feel good.
• Share this post and invite your followers as well.
You know it by now! We are not moving any further without a little happy dance. It really doesn't matter which style of dancing you like. Just do it. Just dance! Maybe you dance with a group of friends… even if they are different than you, or just by yourself. In any case: Have some fun!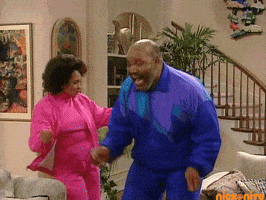 Just keep it going 🙂 Do another round and simply enjoy… and when you had enough, then maybe do another round. And when you feel that is it, here is what I'd like to share with all of you today:
"We spent the weekend catching up with friends. We saw a friend we have not seen for many, many years and had an amazing time. Then we were invited over for dinner by the family of my friend, who passed away recently. We had a great evening and it was lovely to see how well they deal with everything. How they created a new reality without really forgetting about the old one. It makes you realize that you are truly in charge of your life and happiness and, even in dark and sad moments, you can create happiness."