Oh my! I totally dropped the ball this time! I'm currently in training for a new position and my brain is mush. Today while on my way back home I suddenly realized that I have never posted this although I had prepared it. So here we are, mid way through the week already! So maybe rather than kicking off the week on the right foot we might just make the best out of the rest of the week this time…
It's easy:
• Mention something that you consider being good in the comments
• Or write a post about it on your blog (please don't forget the pingback if you do so I don't miss out and also share the link to it in the comments below). Something good that happened to you recently, or something good you will experience in a little while, or something good you know will happen soon. Something that makes you feel good.
• Share this post and invite your followers as well.
You know it by now! We are not moving any further without a little happy dance. It really doesn't matter which style of dancing you like. Just do it. Just dance! Enjoy yourself 🙂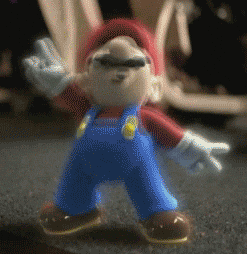 What do you mean you're done? No, no, no… I know you have much more in you… So keep going. I promise it makes you feel good, diapers or no diapers… 😉 And once you are done, here is what I'd like to share with you today:
"As I just mentioned I am currently in training for a new position. It's heaps of fun and a great atmosphere. I think I learned more over the last 3 days than I learned over the last 10 years. No wonder my brain is mush. I guess I'm not used to processing new information the way I was a couple of years ago.
So while I spend much more time away from home than I'm used to it's nice to see that it works while I'm not home. They don't really need me. It doesn't mean they don't need me. Confused? Well I explain: They can totally get everything sorted while I'm not here. But they are still super happy when I'm back and it's good to see how appreciated I am (tempted to say 'especially by the dogs as they are not leaving my side ever since I came back home'…)"