It's Monday here in beautiful Australia. The days are definitely much shorter now and it's getting cooler too. Fall and winter bring some other things along like little bugs bugging you with colds. But hey, it's not a big deal really. Monday is that kind of day that is often frowned upon. Because the grind starts all over again. Even my son said to me today that he thinks Monday is an annoying day as it's back to school… I had to remind him that we just did a nice walk along the beach before school and that all his friends were sitting in a class room at this point. The beauty of homeschooling…
But I totally understood him. And it made me think about all the people who hate what they do and still have to head to work every day, over and over again. It's not Monday's fault that the grind starts all over on that specific day. It's how we define it.
I remember back in the days when I was still in school. Businesses were closed on the weekends. Work started at 8 or 9 and then there was a lunch break. And everyone was done by 5 or 6pm. Now many businesses run over the weekend. There are hardly any proper breaks. It all flows. So why is it that Monday is still the "yuck' day?
How about we look at Monday in a different way? How about we look at Monday as a great day to be alive? Because, let's be honest: Every day is a great day to be alive really…
So let's kick this week off on a positive note:
It's easy:
• Mention something that you consider being good in the comments
• Or write a post about it on your blog (please don't forget the pingback if you do so I don't miss out and also share the link to it in the comments below). Something good that happened to you recently, or something good you will experience in a little while, or something good you know will happen soon. Something that makes you feel good.
• Share this post and invite your followers as well.
You know it by now! We are not moving any further without a little happy dance (I might run out of gifs for happy dances soon…). So shake those hips and whatever else you need to shake and dance…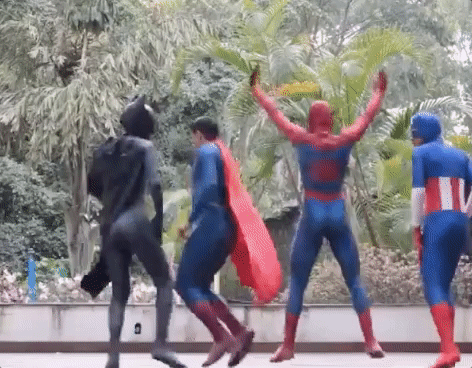 I know you have another round in you, so don't give up just yet. Dance until you smile…
And once you're done here is what I'd like to share with you today:
"Today I simply celebrate to be healthy and alive. To be able to walk and see, smell, hear, taste. To be able to hug my children, being hugged and have the most amazing friends and family every. Sometimes the little things in life are the biggest ones ever…"