I had the most wonderful Monday today. So let's make one thing clear: Monday is not a bad day! It's a day just like Tuesday or Wednesday, or Thursday. Maybe not as awesome as Friday but it's a great day. And I struggle with bashing it. So let's cherish Monday! Cherish it because it is the beginning of a new week. A week you can take charge of, a week you should look forward to because it will bring you many great moments.
So let's start this week on a positive.
It's easy:
• Mention something that you consider being good in the comments
• Or write a post about it on your blog (please don't forget the pingback if you do so I don't miss out and also share the link to it in the comments below). Something good that happened to you recently, or something good you will experience in a little while, or something good you know will happen soon. Something that makes you feel good.
• Share this post and invite your followers as well.
You know it by now! We are not moving any further without a little happy dance. It really doesn't matter which style of dancing you like. Just do it. Just dance! Maybe you dance with a group of friends… even if they are different than you, or just by yourself. In any case: Have some fun!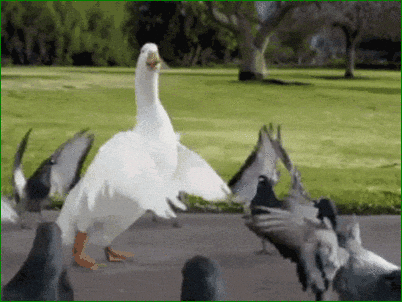 Shake those feathers and move those feet… And when you are sure that you are done (hey, you can always add some more rounds after reading the rest of this post…) here is what I'd like to share with you all today:
"I had the most amazing day today. I decided that I would tackle the beginning of the new week a bit slower than the last couple of weeks. Read a bit, watch some inspiring videos and then go to the beach. Nothing wrong with that. It was a gorgeous day here, 30C and sunny and the beach was just wonderful. The water was nice (not icy), there was only a slight breeze and just a handful of people as lucky as I am. I love to dip my feet in the water this time of the year because it will give me a chill. The water here is basically always cold and no matter of having had a couple of warm days, it wasn't any different today. But I decided I want more. So found a spot where the water seemed slightly warmer than elsewhere, applied the 5 second rule (counted from 5 backwards) and started to swim. This first moment, when the cold water almost takes your breath away… you know that one? So I was in, swimming a couple of strokes and then I couldn't help but getting to a more shallow part and stand up. I had goosebumps although the air was very warm. But I knew that from here on it would be so much easier to get back into the water. I swear, it was amazing. I still feel refreshed, although it's still hot outside. There are so many parallels we can draw in life. Like today with getting into the water. Sometimes we just have to jump, or emerge ourselves in what seems slightly uncomfortable to then find that it's actually well worth while…"