Let's take charge of the week and make it a good one. I have started on a high with a beautiful walk in a beautiful area. Yes, I have missed to post this one yesterday but we spent too much time outside having fun and by the time I was back home I was simply too tired to turn on the computer and type. So while it's Tuesday here in Australia some of you are still enjoying Monday and therefor you have the entire week right in front of you.
It's easy:
• Mention something that you consider being good in the comments
• Or write a post about it on your blog (please don't forget the pingback if you do so I don't miss out and also share the link to it in the comments below). Something good that happened to you recently, or something good you will experience in a little while, or something good you know will happen soon. Something that makes you feel good.
• Share this post and invite your followers as well.
You know it by now! We are not moving any further without a little happy dance. So shake those hips and whatever else you need to shake and dance…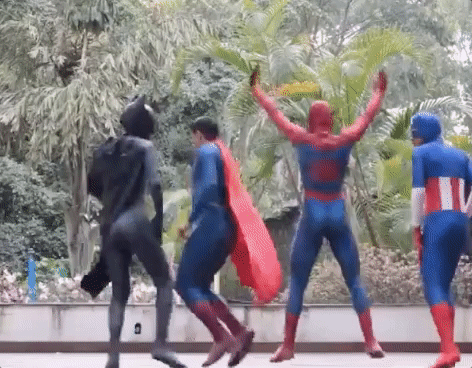 Let's dance. Move it. Enjoy it… Maybe let's skip the drink… but other than that: Let's wiggle around, shake those hips, shimmy and have fun. Dance into the week and take and let the mojo tango or salsa you through the week… and once you are done, here is what I'd like to share with you today:
"It was a beautiful day today, super windy from the very beginning but that didn't really matter. I still wanted to go out for a walk and I didn't regret it. I loved to watch the leaves being blown around and we all made it back home before the heavy rain hit. Apparently there is much more of a storm to come. The one hope I have is to make it to the city nice and dry in order to then enjoy one of the most amazing entertainers and female role models of our current time…"