Isn't it crazy how much people struggle with getting older? And by that I don't mean with the fact that the years you have still ahead of you are getting less. I kind of get that. What I mean is the fact that so many people struggle with the idea of facing the physical change. All the little changes our body goes through. I wonder why that is the case.
We all know it. Once we reach a certain age our body starts changing in a way that might not be thrilling to some of us. Some body parts might move south while, loosing weight is much harder than gaining it. The skin gets drier. And then there are the dreaded wrinkles!
The reason we react in such a way is probably not hard to find. Look at all the advertisement all over. Beautiful, skinny and young models who on top of their youth have been photo-shopped to an extreme to make them appear even younger, even prettier, even more faultless.
We have become a society where there is no more room for something or someone old. Old no longer means wise or valuable. It means gone. Over. Ready to be thrown out.
I remember being in the middle of a facial about 10 years ago. I was just about mid 30ies at that time. The young woman (she was probably not even mid 20ies yet) did a great job with the facial. I remember how much I enjoyed the massage and the products she applied. She did a great job up to a certain moment.
"You should start doing something about your wrinkles."
Boom!
Oh should I???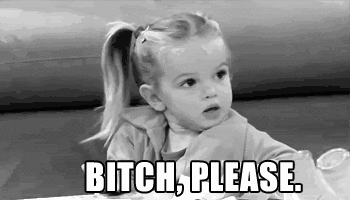 While she said that she was gently running her fingers over the so called crow feet or the fine lines that appear when you smile or laugh on the side of your eyes. I call it the signs of happiness…
Wrinkles!
And I should start doing something about them!
In my mid 30ies!
That was it. My relaxing facial was no longer relaxing. Not because I was worried that my face obviously seemed wrinkly to someone who knew what she was talking about. Or at least thought she would. Not because I was worried about how my appearance was changing or that I was obviously getting older. Oh no.
I was slowly starting to steam up. Or let's call it getting angry. Honestly, I was reaching the boiling point and was seriously considering walking out of the treatment and not paying her.
What was she thinking!
First of all it was a pretty stupid thing to say to a customer. If your customer is not asking for it, then don't try to sell products that make your face look like a mask. If you want to sell it, then at least wait until the treatment is over. And choose your words wisely.
After taking a couple of deep breaths and calming down I simply replied with "I like my face the way it is" and didn't add anything to that anymore.
I do like my face the way it is. The only things I don't like in my face are pimples but I don't have to worry about them that often. I love the lines that show my age, the wrinkles. I love that my face moves when I smile. I love that there are crow feet on the side of my eyes.
It's me, it's my face. I love the fact that you can see the years I've been on this planet in it. My face tells a story. And each change is another line in the book of my life. Why would I want to erase it?
It's a shame that we don't cherish getting older anymore the way it was used to be done. I find that there's beauty in an older face. And although the skin might be wrinkly and the bones tired there might still be fire in the heart. Never forget that!